We Work With Top Kitchen and Bath Designers To Become The Top Performers In The Industry
ABOUT
WE OFFER RESULTS-PRODUCING MARKETING SERVICES TO KITCHEN DESIGNERS & DESIGN-BUILD REMODELERS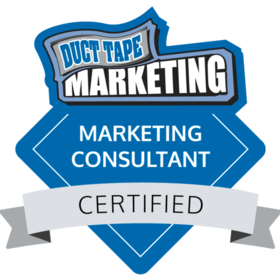 We are a team that decided to create the ultimate resource for kitchen and bath designers. We combined our experiences of owning a kitchen and bath design business, representing cabinet manufacturers, and working at a top-level digital marketing agency that specializes in strategy and tactical marketing to successfully develop campaigns for hundreds of businesses over the years - our own businesses, and hundreds of others'.
We know the cabinet manufacturing industry and the home improvement marketing business inside and out. We're experts with over two decades' experience supporting successful businesses in the kitchen and bath design industry.
If it is time to get more and better clients and better projects with the right budgets, get started today by scheduling your free 25 Business Discovery Session.
Bob Aungst developed his strategy for growing Kitchen and Bath Designers throughout his 20 years working with some of the finest kitchen cabinet manufacturers and designers in the industry. He realized that some of the best kitchen designers struggled to generate qualified customers, and too many kitchen designers wasted too much money on marketing to build their businesses. ​Bob was determined to fix the problem, so he built a system with strategy in mind and focused on the designer's unique strengths. The result is a program of strategies and tactics with a repeatable system. Today, Kitchen Design Partner provides a system that is powerful, accessible, and focused on local lead generation, for designers regardless of marketing demands.
---
Ben has developed and implemented marketing strategies for hundreds of businesses in over 140 industries, and he has been a featured speaker at national conferences, and taught businesses how to design their marketing systems and craft their message to capture a greater percentage of the prospective buyers in the marketplace. With Kitchen Design Partner, Ben helps owners and entrepreneurs CEO's develop their growth strategies that have impact and credibility. "We help kitchen and bath designers blow the doors off their current growth projections and create a dominant position in their market by providing effective strategies to accelerate business growth."